When I was a kid, my father would take my brothers and me to the video store on Saturday mornings and let us choose 5 to 6 video tapes of our liking. There would always be, among the choices, an animated movie, a family comedy/adventure, a thriller, and one with dogs. I didn't realize it at that time but looking back, boy, did dog movies make big hits – especially among children! Back then, we had a golden retriever named Clea, and after watching dog movies, I would imagine going on all those adventures with her. I would pretend that I helped her escape the cruelty of the town circus. I would pretend that we were at war with our neighbors' dozen cats because "dogs rule and cats drool" – yes, I had that written on a cardboard and hung on our fence. I would pretend that we were a dog and cop team set out to catch bad people and solve crimes. The make-believe adventures were endless! Oh, but we did have our own real adventures, too. Clea died when I was about to graduate from college, after about 15 years of being with us. At times when I miss having her around, I stream some classic dog movies online and relive those days.
[adinserter block="3″]
[adinserter block="8″]
I know you have those days, too, when you miss an old puppy friend or when you miss those simple days of childhood where you had plenty much time to hang out with your pet. Let's relive those days, why don't we? Here are 15 of the best, nostalgic dog movies that I recommend you watch on your next movie marathon weekend:
15. Top Dog (1995)
This movie may have gotten bad reviews from adults but for a 10-year-old kid, Top Dog merits two thumbs up. Chuck Norris plays a cop named Jake Wilder whose partner gets killed by terrorists. In order to solve the crime and put an end to terrorist activities altogether, he partners up with Reno the Dog and goes on an adventure-packed chase after extremist criminals. Their hand-to-hand fights with the bad guys will surely have you rooting for the dog-cop tandem.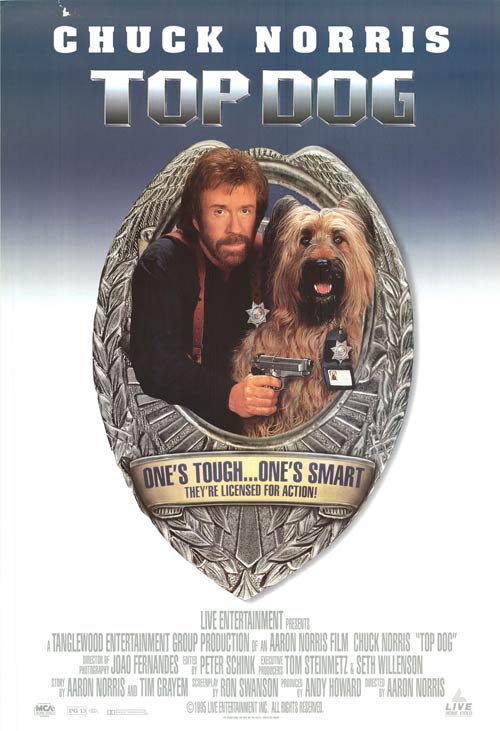 [adinserter block="7″]
[adinserter block="2″]
14. Turner & Hooch (1989)
Det. Scott Turner and Hooch are pretty much an unlikely pairing, with Turner, played by Tom Hanks, being an uptight, obsessive-compulsive cop and Hooch, being a slobbery big dog. Turner finds himself without a choice, however, when he inherits the dog from a friend who gets killed. Both Turner and Hooch get themselves entangled in hilarious chaos as they try to find out who killed their friend.
[adinserter block="3″]
[adinserter block="8″]
13. A Dog of Flanders (1999)
Based on an 1872 classic by English novelist Marie Louise Dela Ramee, A Dog of Flanders depicts a special friendship between little boy Nello and a dog he finds nearly beaten to death, which he names Patrasche. Nello and Patrasche go through many fun adventures and heartbreaking tragedy, which will surely drive you to tears.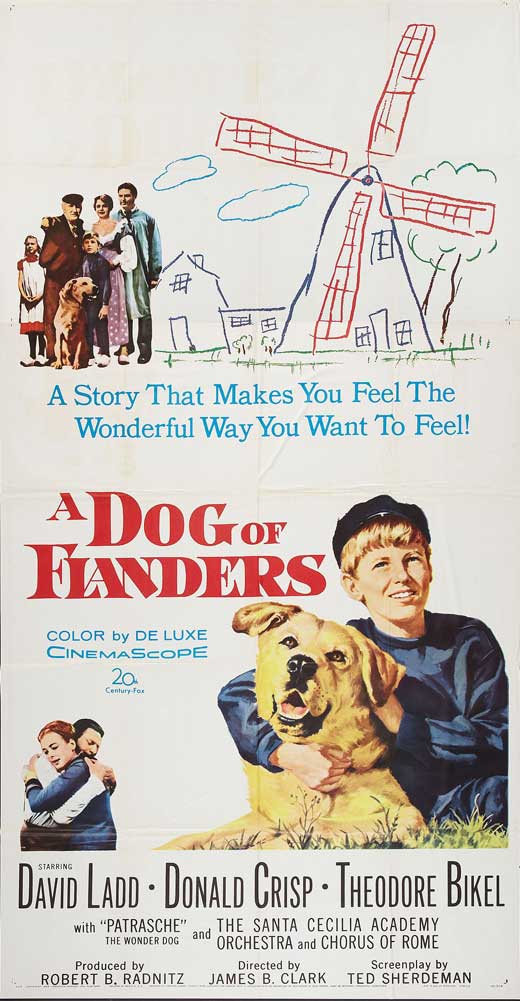 [adinserter block="7″]
[adinserter block="2″]
12. Air Bud (1997)
Air Bud is a feel-good movie that is great to watch when you're not feeling so good about yourself. After the death of his father, Josh, played by Kevin Segers, experiences difficulty adjusting to the changes in his life. He meets a stray golden retriever, names him "Bud", and together, they sign up for the high school basketball team.
[adinserter block="3″]
[adinserter block="8″]
11. Atomic Dog (1998)
This film brings in the shudders as a stray dog gets trapped in a radioactive facility during a meltdown – yup, definitely not a good time and place to be trapped. The said dog walks out of the facility irradiated and, suffering the threats of radiation, becomes a threat to the neighborhood. A young boy takes it upon himself to befriend Atomic Dog to save both the canine and his community.
[adinserter block="7″]
[adinserter block="2″]
10. 101 Dalmatians (1996)
If you think a dalmatian is adorable, how much more adorable can 101 of it get? Pongo and Perdita are the pets of couple Anita and Roger. With their overflowing love for one another, they – Pongo and Perdita, not Anita and Roger, create 99 cute dalmatian puppies. These puppies were born with the most luxurious black and white spotted fur, which has attracted the attention of Anita's boss, Cruella De Vil. De Vil then kidnaps the puppies in an attempt to rob them of their fur.
[adinserter block="3″]
[adinserter block="8″]
9. Beethoven (1992)
Beethoven is one of the most loved movie dogs of all time. He often finds himself entangled in hilarious and clumsy situations until he gets himself into real trouble as the target of a crazed veterinarian who is set to conduct experiments on the gentle canine.
[adinserter block="7″]
[adinserter block="2″]
8. Best in Show (2000)
Best in Show is a riotous comedy that exposes the funny truth behind the dog show business. You would enjoy following the lives of show dog owners as they groom their pet canines to be the next big thing in dog showbiz.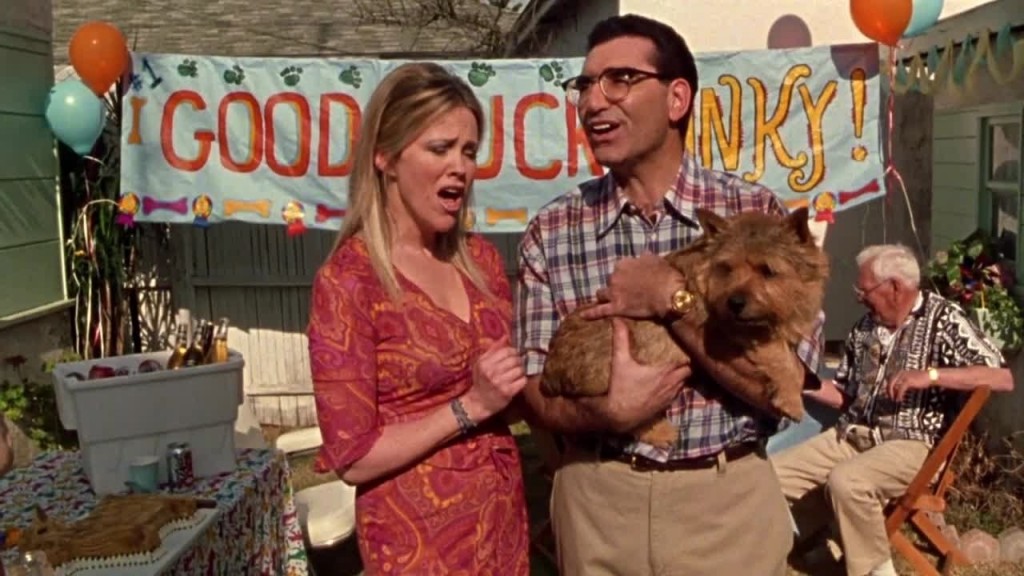 [adinserter block="3″]
[adinserter block="8″]
7. Bingo (1991)
Bingo, a handsome collie, escapes from the circus and meets young Chuckie Devlin. Unfortunately, Chuckie lives in a home that does not welcome dogs so he just sneaks around to care for the lovable Bingo. The two form an unbreakable bond that when the Devlin family moves away, Bingo finds himself in crazy, unimaginable places in search of his human best friend.
[adinserter block="7″]
[adinserter block="2″]
6. Call of the Wild (1997)
Buck finds himself in a series of tragedies after he gets kidnapped and is sold from one master to another until he is forced to work as a sled dog in Alaska. The cruel environment and harsh situations test his survival instincts and eventually, make him stronger than he ever was.
[adinserter block="3″]
[adinserter block="8″]
5. Dog Park (1999)
Dog Park is a romantic comedy set in nowhere else but a dog park because really, there are different kinds of love that you can encounter at the park. The movie features four different lovelorn characters in an entangled love story. How entangled? Guy #1 gets dumped by Girl #1 to be with Guy #2. Guy #1 meets Girl #2, who is nursing a heartbreak when Guy #2 left her for Girl #1. How does this love story get entangled? With the help of a dog, that's how.
[adinserter block="7″]
[adinserter block="2″]
4. Fluke (1995)
As every dog's life begins, Fluke comes out into the world as a cute, tiny puppy. He grows up and gets curious about the world. He gets even more curious when he starts having recurrent dreams until he finds out that he is the reincarnation of the workaholic Thomas Johnson. Having neglected his family in his pre-dog life, he sets out to look for them in order to make up for his shortcomings.
[adinserter block="3″]
[adinserter block="8″]
3. Homeward Bound: The Incredible Journey (1993)
Homeward Bound is about three unlikely friends, an American bulldog, a golden retriever, and a Himalayan cat. Having been separated from their respective families, the trio has no choice but to trust one another as they embark on an incredible journey home.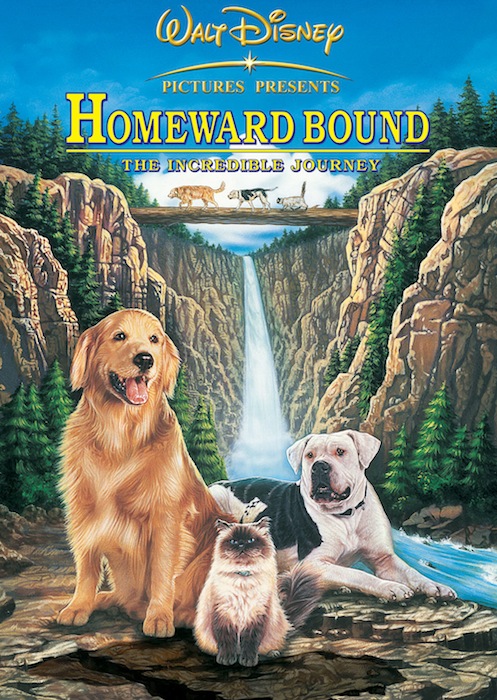 [adinserter block="7″]
[adinserter block="2″]
2. Oh, Heavenly Dog! (1980)
Not everybody who dies is lucky to have a chance to go back to earth to solve the mystery of his death. This is why Private Detective Chevy Chase is so happy when he finds out that he could do just that until he discovers that he goes back to earth as a lapdog named Benji – uh-oh!
[adinserter block="3″]
[adinserter block="8″]
1. Old Yeller (1957)
You cannot call yourself a legitimate dog lover without having watched – and cried buckets – Old Yeller. A labrador runs away from home and causes trouble in the Coates ranch. Young Travis tries to shoo Old Yeller away but falls in love with it anyway, all the more when the dog rescues kid Arliss from a bear. Travis and Old Yeller forge a tight friendship until tragedy befalls the family.
[adinserter block="7″]
[adinserter block="2″]
Want to know which U.S. cities are best for dogs? Click ⇒HERE⇐!