Food industry analysts claim that the cupcake trend is over; we at AmazingDoggies say, "Woof!" Cupcakes and doggies will always be a hit as far as we are concerned.
Look who's here to "stay".
Click "NEXT PAGE" below for pawsitively drool-worthy dog-themed cupcakes ⇒
Yummy chocolate pawprint on green buttercream frosting
The immaculate white frosting perfectly complements the diva-ish poodles.
These doggies have no idea how much they're going to make somebody happy.
Almost too cute to be edible!
Look at all these cutesy doggie things!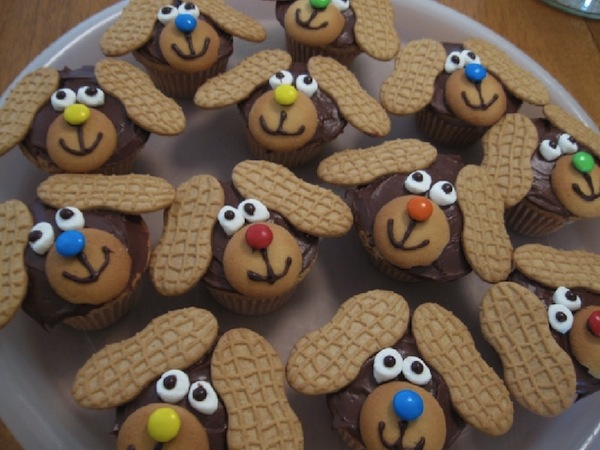 Happy, little, curious dogs
Well, on these cupcakes they get along.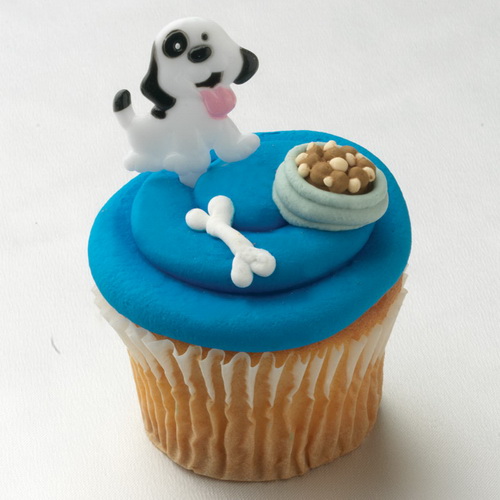 I'm not sure if I want to eat it or play with it. But definitely tweeting this!
Paws and bones and a doggone good time.
Dogs and peanut butter cups, you can't go wrong with that.
Well, those are pretty!
In dog language, "woof" and "arf" mean totally different things.
Oh look, the whole kennel is here!
The things you can do with fondant
Even a dog would want to eat that. As long as it's carrot cake and carob chips.
Paws up if you're here for  good time!
Even Charlie would drool over himself.
Serious dog faces
Emily would totally approve.