Phoebe a basset hound, was trapped in a concrete cistern in a ravine for a week and Tillie, the Golden Retriever stays by her side for a week until they are found.
Each day, Tillie would go to the nearest town to try and find help. A local community member reported that for the past few days a "reddish" dog had come up to them a few times, before promptly heading back into a ravine.
Based on the tip, volunteers of the Vashon Island Protectors (VIPP) made their way into the ravine. After a bit of searching, the volunteers heard a small one-woof response when they called out to Tillie. They found her lying beside the old cistern with her head resting on the concrete wall.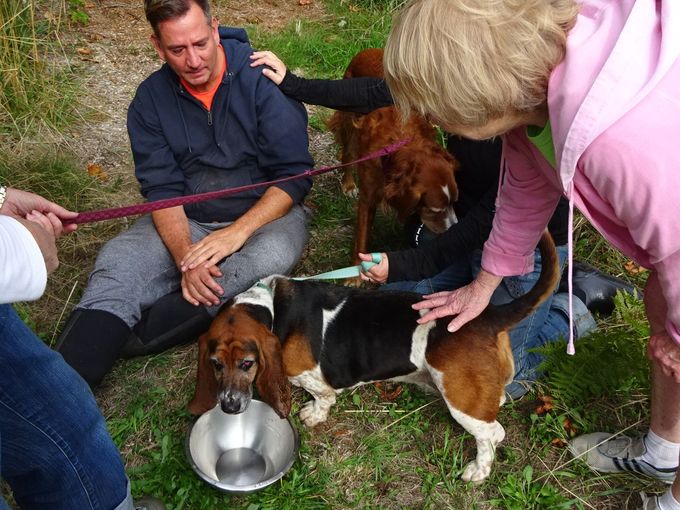 Both Tillie and Phoebe are safe and in good health now. 🙂
Click HERE to see more amazing doggies!