Dozens of dogs descended on Huntington Beach in California this weekend. But they weren't just there to enjoy the sun and a nice walk in the sand. They were there to catch the waves and bust some moves as part of the 2016 Purina Pro Plan Incredible Dog Challenge.
Ziggy, an American Eskimo, scored first place in the small dog division of the surfing contest for the third year in a row. Hanzo, a boxer from Montrose, won first place in the large dog division.
But surfing was not the only skill these doggies showcased. They also engaged in Olympic-style competitions complete with professional judges on Friday and Saturday near the pier. These games included flying disk, racing, and fetching.
The diving competition saw dogs take a leap off a 40-foot dock before plunging into a 19,000-gallon pool of water.  
Winners from the Eastern and Western Regionals will gather to compete for the National Title on Sep. 30 and Oct. 1 at Purina Farms in St. Louis.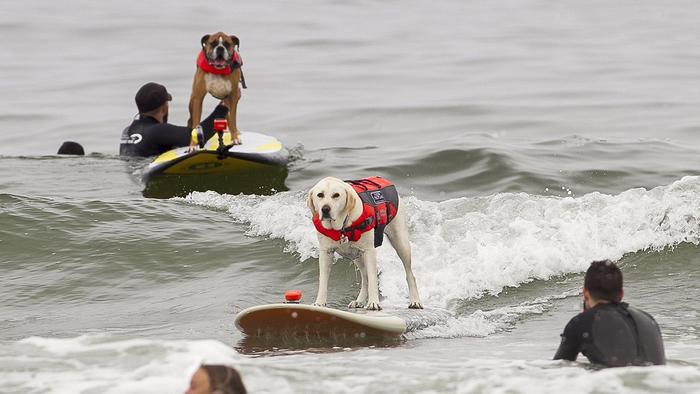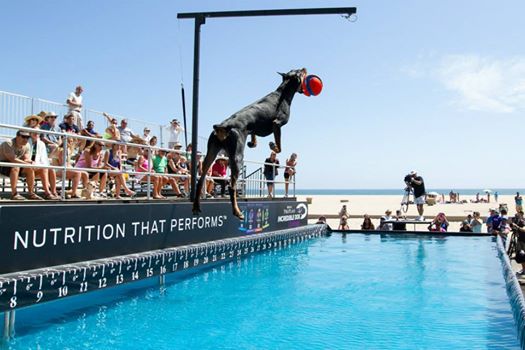 Some more surfing-doggy fun
[adinserter block="7″]
[adinserter block="2″]