Inmates and rescue dogs are both hoping to get a second chance. A new program in Philadelphia is hoping to do just that.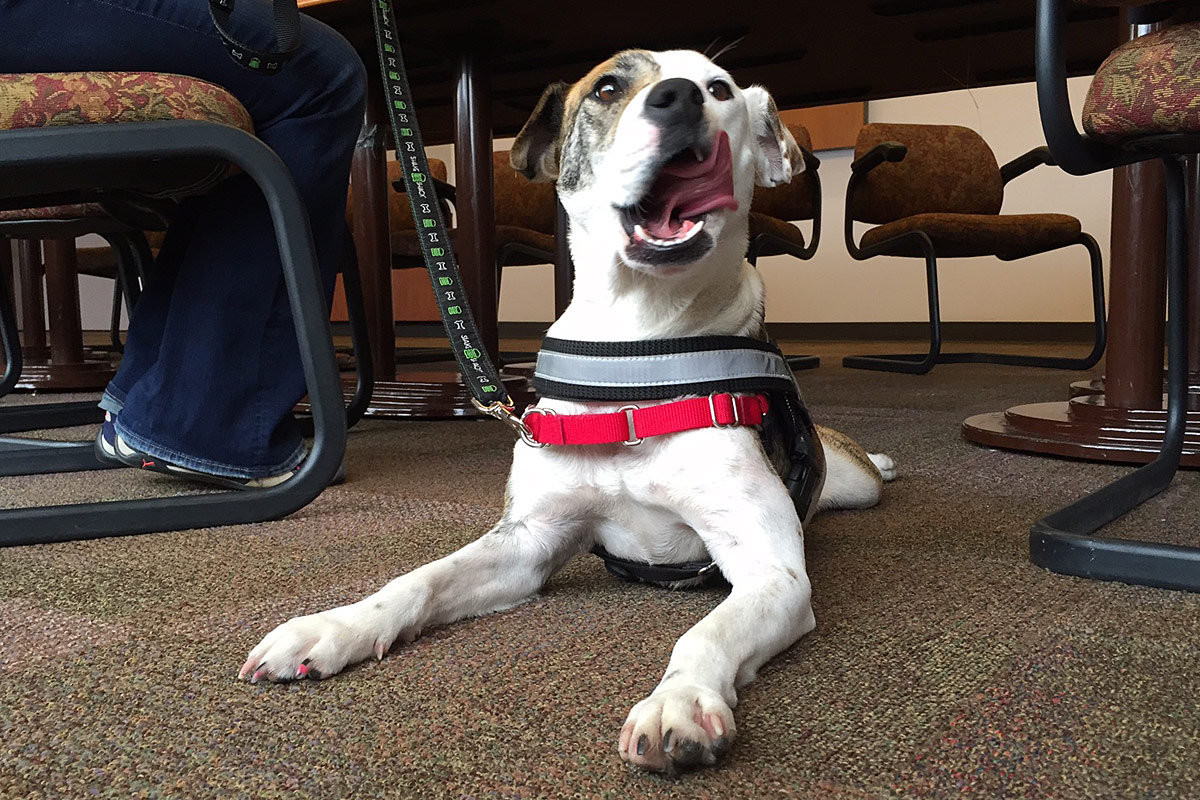 The program is hoping to give both dogs and inmates the chance to do some good. The program is sponsored by the group aptly called "A New Leash on Life". The non-profit seeks to pair rescue dogs with prison inmates.
Most recently, the program was given a $10,000 grant to run a new program in Philadelphia. The grant was bestowed by The Transition Network. The Network is a group of professional women who raised the money through their funds at The Philadelphia Foundation. The grant is set to fund a program at the Philadelphia Department Prisons female units.
One of the first graduates is a 40 pound shelter dog named Sparky (pictured above). Sparky and her friends were chosen because they were young and willing to learn.
The basic foundation of the program is that dogs at risk of euthanasia are taken from shelters. The dogs are then placed with participating inmates where they live with them for a twelve week period. During those twelve weeks, the dogs spend time with the inmates. The dogs learn how to socialize with people. The animals also receive obedience training and bond with the women.
Besides getting to spend time with dogs in an otherwise less than pleasant place, the inmates receive job training. Once the the women are released from prison, the women are given the opportunity to continue employment in the field of animal care.
The program in Philadelphia has trained four dogs so far and eight women. The dogs will then fulfill their training and become service dogs. Sparky will go on to aid a disabled woman in the Greater Philadelphia Area.
On their website, A New Leash on Life USA states that their ultimate goal: "By rescuing each other, both human and canine graduates of the New Leash program can look ahead to a bright and successful future."
[adinserter block="7″]
[adinserter block="2″]