Social media has made it so convenient
for us to shame bad behavior as an effort to encourage remorse, correction, and improvement. Not even dogs are spared from social media shaming. The huge difference between man and dog when it comes to shaming is that #dogshaming often elicits a pleasant chuckle, a hearty laugh, and in some cases, an "I can totally relate" response. You won't believe the kind of trouble that dogs get themselves into. There is, of course, the predictable straight-out-of-the-movies eating a kid's homework. There is also this dog who got thrown out of obedience class for being too noisy and for starting a fight – were they even sure it was actually a dog and not a 10-year old kid?
While dog shaming has not been proven to be effective in correcting bad behavior, it is noticeable how the dog seems to exhibit a demeanor of guilt and regret. It would be interesting to know if there were a change in behavior after the shaming but until then, here are some hysterical photos of dog shaming:
1. This Tough Looking Canine
2. Clearly Not the Teacher's Pet
3. "I didn't want the food to go to waste, Mommy."
4. A Series of Unfortunate Events
5. This One That Only Wanted a New Set of Teeth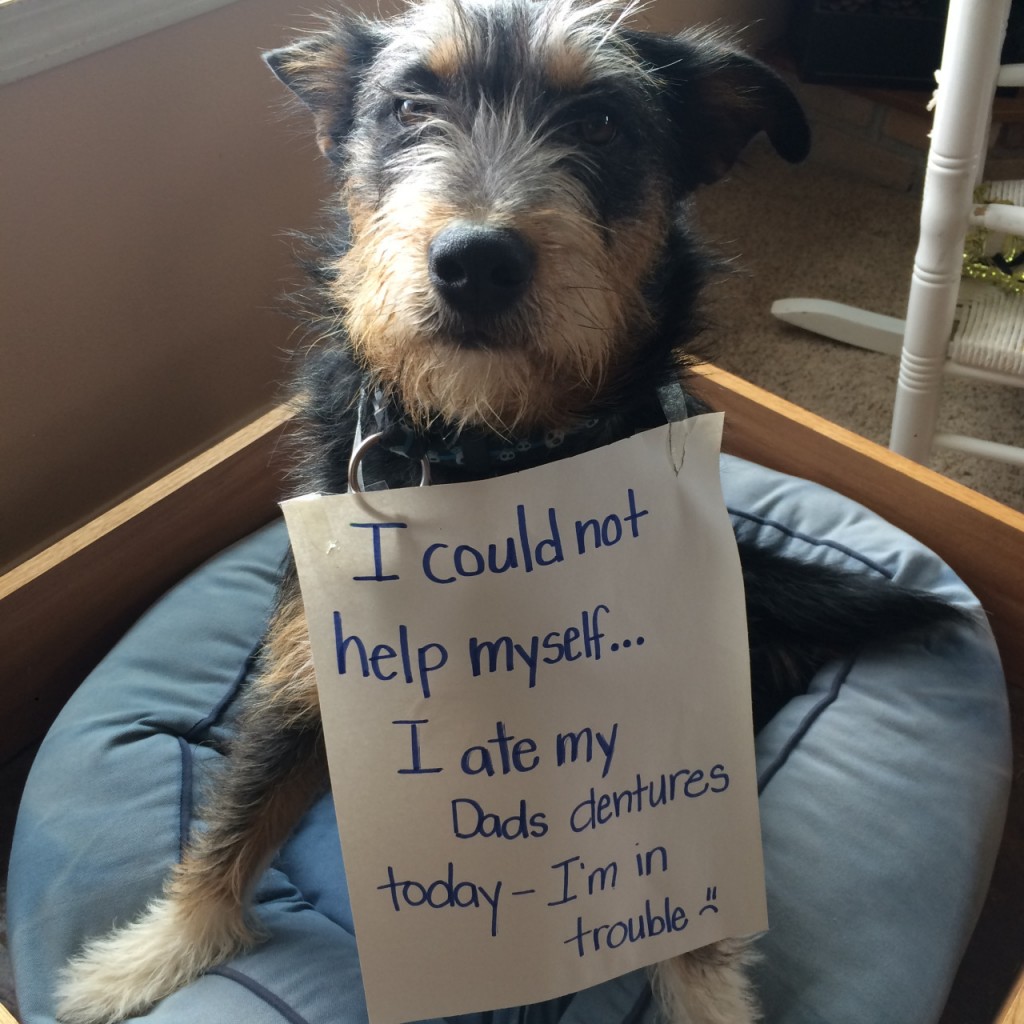 6. This Pair That Wanted to Enforce a "No Gadgets" Rule
7. Well, everybody knows dogs love the beach!
8. A Pair of Disappointed Lady Dogs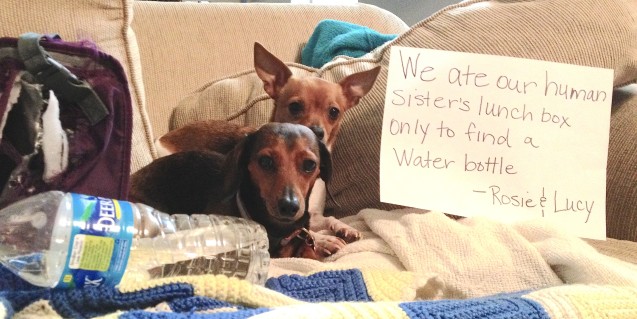 9. Could He Be a Member of the Blue Man Group?
10. This One Knew Exactly What Fast Food Meant
11. This One Wanted Prettier Poop
12. The Practical Joker
13. This One Wanted to Learn a New Language
14. This One Had to Take a Political Stand
15. This One That Hated the New Cat
16. This One Disliked Frisbee and Other Hippie Things
17. This One Had a Strict Protein Diet
18. The Panty Thief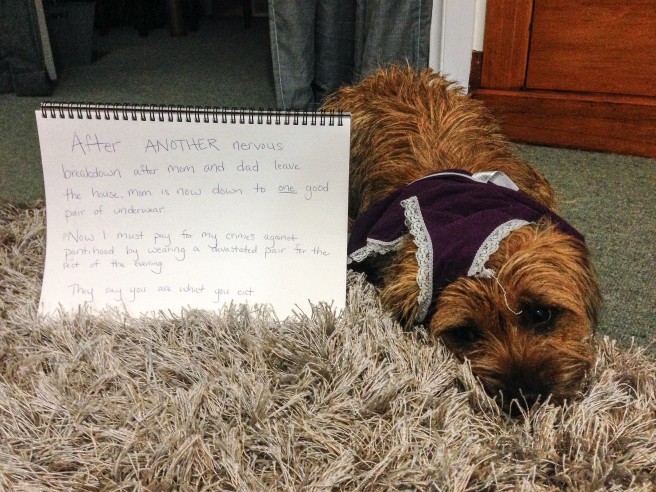 19. The Bill Collector
20. This One Had to Get Some Workout Done
21. This One Cared Too Much about Hygiene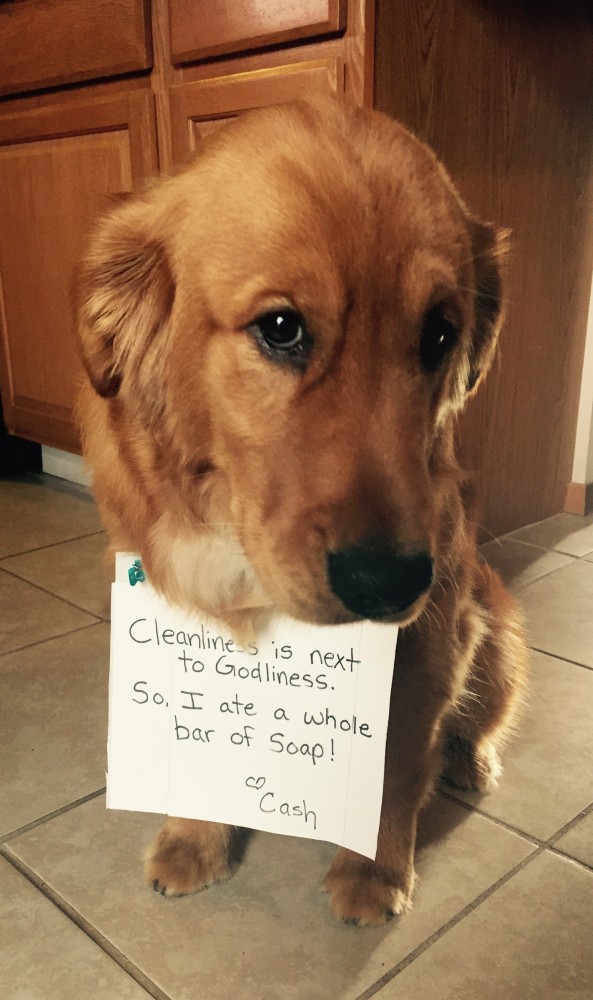 22. The One with the Beauty Regimen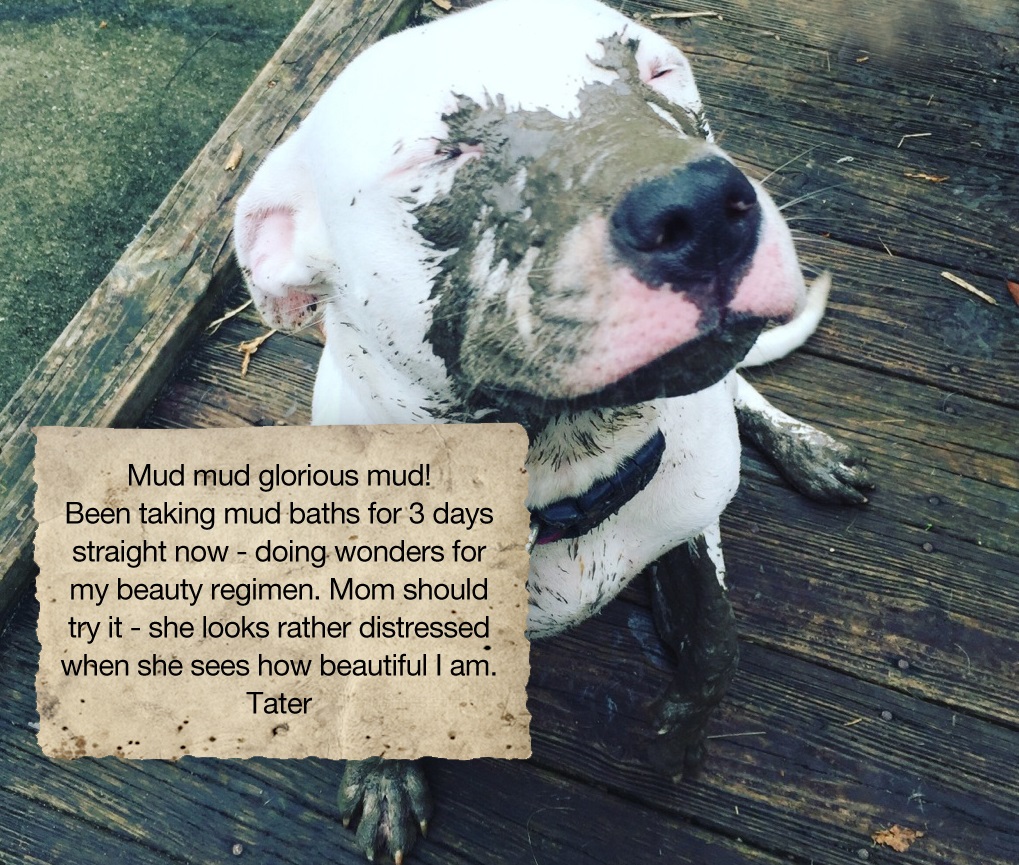 23. The Silence of the Lambs
24. This One with a Stand Against Dog Shaming
25. The One That Wanted to Poop Confetti
26. How to Kill a (Mocking)Bird
27. This One Was on His Cheat Day
28. There's Something in Your Eye
29. Mmm… Delicious!
30. "Well, the cat said, 'I can has cheezburger!'"
31. This One Loved Their Home Too Much He Didn't Want to Move