This Optimistic Shiba Inu might just give you some life wisdom.  If ever stuck in a rut, just smile through it!
On August 17 this dog remained smiling despite getting stuck in a massive hedge.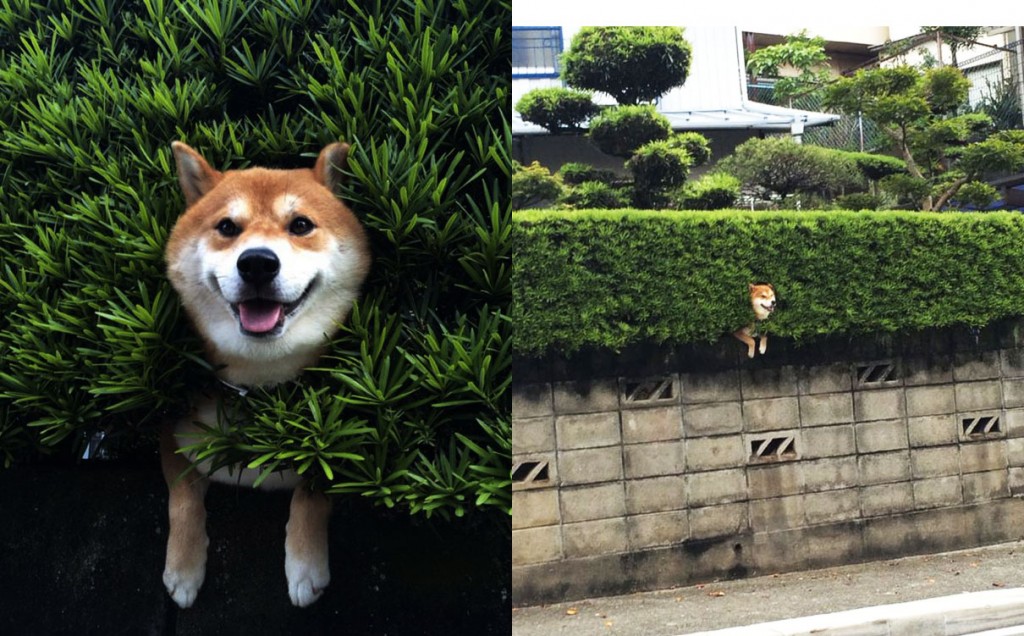 Photographed and shared by Japanese Twitter user @Yamamochi223 who stumbled across this adorable smiley little fellow and just had to share. This happy pup went viral across the web, but has yet to come forward to claim his15 minutes of fame.
Want something completely doggy random? Click HERE, ohh yaa!!