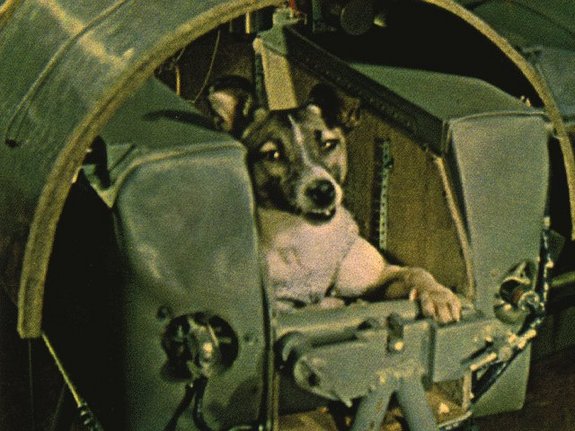 1. Laika was a female mutt who was part Siberian Husky and was the first dog sent into orbit around the Earth in November 1957. Laika means "barker" in Russian.  Laika was originally thought to have survived in Earth orbit for four days, but in 2002, it was revealed that Laika died roughly 5 to 7 hours into the flight, from overheating and stress.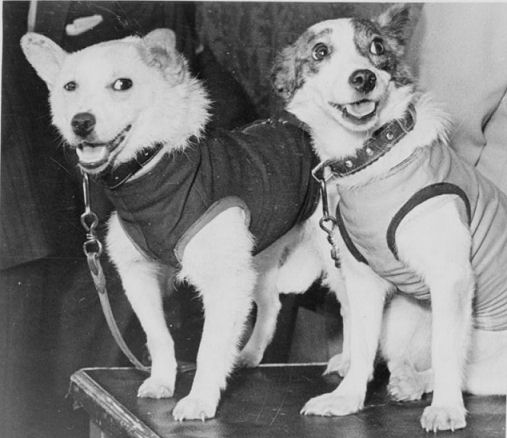 3. Strelka (meaning "Little Arrow"), Belka (meaning "Squirrel"),  were sent into space along with 40 mice, 2 rats and a number of plants. Launched August 19, 1960, it orbited the Earth 18 times. This was the first successful recovery of living biological specimens after an orbital mission.
Strelka later gave birth to a litter of 6 healthy puppies; one was given to President John F. Kennedy as a gift.
More Celestial Facts:
Homeless dogs, plucked from the streets of Moscow, were selected for space travel because they fitted the program's criteria: weighing no more than 7kg, measuring no more than 35cm in length, robust, photogenic, and with a calm temperament. These characteristics enabled the dogs to withstand the extensive training that was needed to prepare them for suborbital, then for orbital space fights.
More doggy entertainment is just a click to the right
→→