1.
Think what a better world it would be if everyone in the whole world had cookies and milk about three o'clock every afternoon, and then lay down on our blankets for a nap.
2.
These Pitbulls know exactly how cute they are! To heck with beauty sleep.. These pups got CUTIE sleep, and plenty of it!
3.
oh he needs kisses..
4.
I like to think they are hearing and seeing angels keeping them company during their sleeping moments.
5.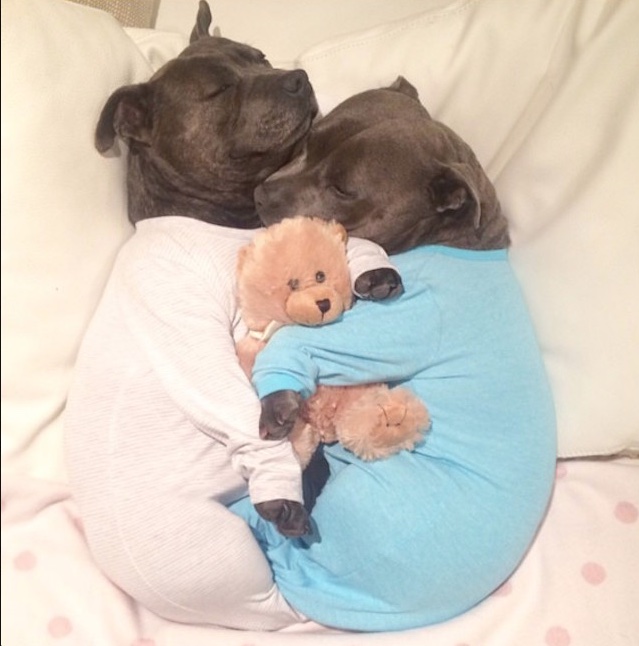 Even though we may have a million things to do, it seems almost impossible to look away from these somber little PJ Pitbulls. They are like Magnets!