Instagram is that nook in the Internet to which you retreat when your eyes need to see the latest nail designs, trendy tatts, and adorable animals. And since we're all about the poochies here at Amazing Doggies, and we <3 you, we put together the 10 pups you should definitely be following on Instagram.
Click next to see 10 amazing doggies you should follow on Instagram
→
Scout (@stuffonscoutshead)
Scout's story is what most humans would consider a fairy tale. He suffered in the hands of evil creatures and was abandoned until he found his princess with a cute fringe and good makeup skills, Jen Guillen. Jen taught Scout to balance things on his head and he can now balance myriad random things such as a stack of pancakes, a slice of watermelon, and a few donuts. Yes, I am aware that it's the food ones that impressed me the most. Scout and Jen aim to eradicate Pitbull stereotypes and raise awareness that this breed can actually be a lovable and loving kind.
Toast (@toastmeetsworld)
Toast didn't always have a glamorous New York lifestyle. Prior to photo shoots and media appearances, Toast was a puppymill mommy whose only reason for existence then, it seemed, was to create cute and cuddly puppies. Although she has no teeth, Toast's Instagram feed is filled with gorgeous portraits of hers. She aims to educate people on the perils of puppy mills and to strengthen her campaign to #StopPuppyMills.
Marnie the Dog (@marniethedog)
Marnie the Dog is the most popular rescue dog on Instagram with more than 1.7 million followers. Before her Instagram fame, she was an unwanted rescue dog in the shelter, and for a good reason. Marnie, who then went by the name Stinky, was really smelly, no thanks to her decaying teeth. The dog fairies had mercy on her and they sent her an angel named Shirley who took care of her and boosted her to canine fame. Marnie is famous for her signature head tilt, an effect of Vestibular Syndrome, and her long tongue. She now hobnobs with a-list celebrities such as the entire cast of The Big Bang Theory.
Bodhi (@mensweardog)
You know we have reached interesting times when a dog gives fashion advice to the males and actually earns more than you do. Bodhi the Menswear Dog earns around $15,000 a month from guest appearances, sponsorships and photo contracts. He is bound to earn more from the sales of his book, Menswear Dog: The New Classics, which is available in English and Korean. Join Bodhi's 215,000+ followers and learn a lesson or 2 about fashion.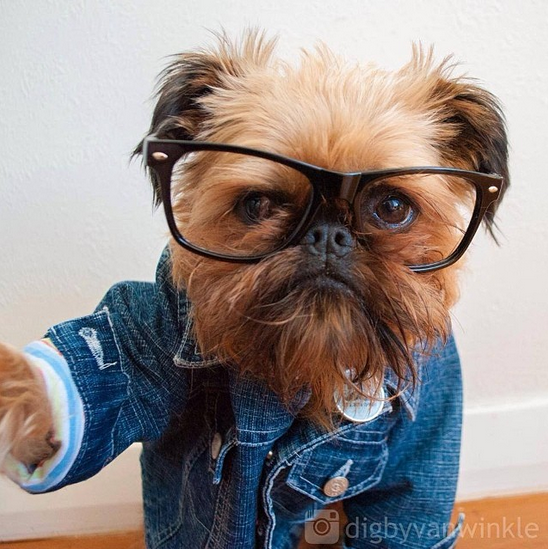 Digby Van Winkle (@digbyvanwinkle)
Digby Van Winkle is one cool canine, the biggest reason for which is his love for bacon, which means he appreciates the best things in life. Follow him on Instagram and you'll be amused with his #selfies decked out in hipster swag. He looks so adorable that it's hard to imagine that he actually comes from a breed of hunting dogs. Digby has more than 299,000 flowers and has inspired a line of doggy merchandise.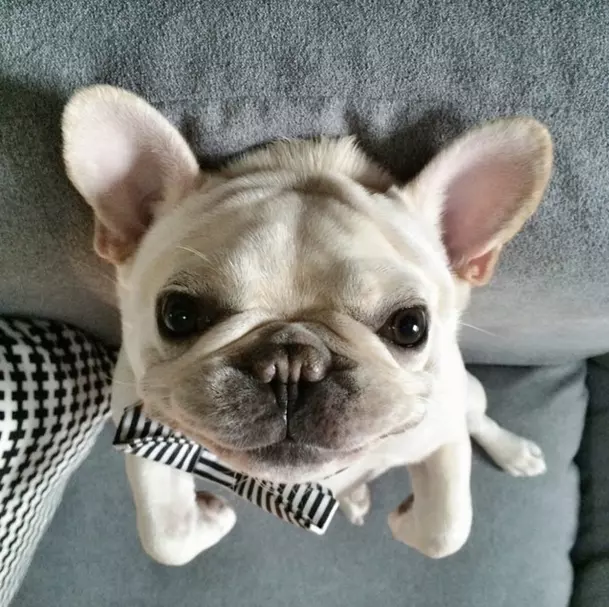 Sir Charles Barkley (@barkleysircharles)
Sir Charles Barkley may not have mad basketball skills as his namesake NBA player, but he does have a heart for basketball, cheering for his dad's team, the Chicago Bulls. He endears his 404,000+ Instagram followers with his adorable photos and funny videos.
Trotter (@trotterpup)
Trotter is a lady French Bulldog that humors her 209,000+ followers on Instagram with pictures of her in various costumes, that often come with a glam pair of heels. She doesn't mind dressing up in masculine clothing or sharing the camera with her human and doggie siblings. 
Harlow and Sage (@harlowandsage)
Harlow and Sage are probably the most affectionate pair of amazing doggies you'll find on the Internet. They have forged a special bond that is evident in the expressions on their faces. Their canine family has grown in size as their human parents adopted Indiana and Reese. You'll surely delight in their adorable photos and videos, which have already captured the hearts of their 930,000+ Instagram followers.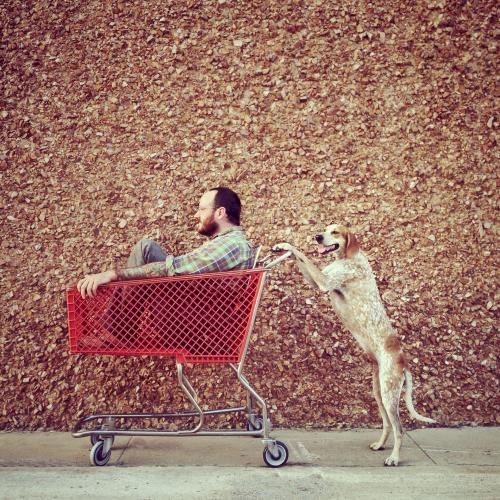 Maddie the Coonhound (@thiswildidea)
It's safe to say that Maddie the Coonhound has the most aesthetically arresting photos among all the famous Instagram dogs. She is blessed with a human parent, Theron Humphrey, who takes beautiful photos and brings her to lovely places. In turn, she has transformed his life into something more wonderful than it has ever been. Together, Maddie and Theron initiated the Why We Rescue campaign, an effort to encourage more people to adopt pets not only to help but also to experience positive changes in their lives. This inspiring tandem has earned the admiration of more than 956,000 fans!
Tuna (@tunameltsmyheart)
Most people say that Tuna is the ugliest dog on the planet. While that can be largely contested, Tuna and his human parent Courtney do not mind at all. How can that bother them when Tuna has the gift to bring joy to his 1.5 million+ fans? Tuna's distinct face, the overbite, the wrinkly neck, and the mouse-like profile, is featured on the cover of Courtney's book, "The Underdog with the Overbite" and can also be seen on memes all over the Net.
More hours of doggy fun ahead! Just click any picture to the right
→
→